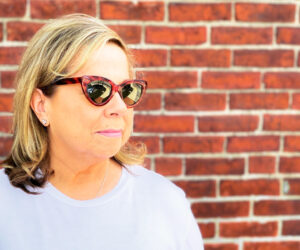 ---
Don't have time to promote your small business or create an impact with an online presence? I can relate to small business owners as there are not enough hours in the day, so most times Social Media & Marketing gets put on the back burner. How do you get your message out? Social media channels and other forms of media are my "blank canvas" to work with to support you, strategize and listen to your needs while getting the message out there. My career and background includes working in retail, advertising, marketing, printing, tech, corporate and experience with two local Chambers of Commerce. My specialty and passion is working directly with small local business, mom & pop shops, boutiques, also food and hospitality. When I was growing up, my Grandfather owned and operated a Mom & Pop Shop and grocer – a general neighborhood store offering specialty foods, a butcher shop, soda fountain and lunch counter in Boston, so small business is my heart and soul.
What Can I Do For Your Business?
Social Media Management Across Social Channels
Written Content – telling YOUR story
Digital Graphic Design  – Print for Magazine, Newspaper, Web Banner Ads, Banners and Signage
Social Media Photography & Videos For Social Media, Reels and Stories
Advertising Campaigns
Email Marketing  – Constant Contact and Mailchimp
Website Support
My Clients Include:
ADB Marketing, Chestnut Hill
Archibald Electric, Peabody
Betsy Frost Design Studio & Gallery, Ipswich
Blaze Johnson Real Estate Team, Ipswich
Bucciarelli's Butcher Shop, Salisbury
Cape Ann Chamber of Commerce
Conley's Drug Store, Ipswich
Choice Graphics, Rowley
Forever Green Newburyport
The Green Box Film, Ipswich
Greater Newburyport Chamber of Commerce and Industry
Greetings By Design, Newburyport
Ipswich Smiles Dental Practice
Ipswich Chamber of Commerce
Ipswich Inn Bed and Breakfast
Ipswich Lions Club
Josephine Baker, Vice President – Realtor, J. Barrett & Company
Michael's Harborside Restaurant, Newburyport
Mila By The White Apron, Exeter, NH
The White Apron, Dover, NH
S!Y Communications, Byfield
Soak & Shoreline, Newburyport

+++++++++++++++++++++++++++++++++++++++++++++++++
Where my story starts… I dedicate this story to my Dad. 
Fortunately, I have always been surrounded by people who have provided me with creative inspiration. My Dad was my first influencer. This is a story dedicated to him because he is the inspiration behind the work that I do. He was a successful commercial artist, abstract painter on canvas, sign painter, and hand letterer of signage, storefronts, and billboards, as well as a musician and photographer.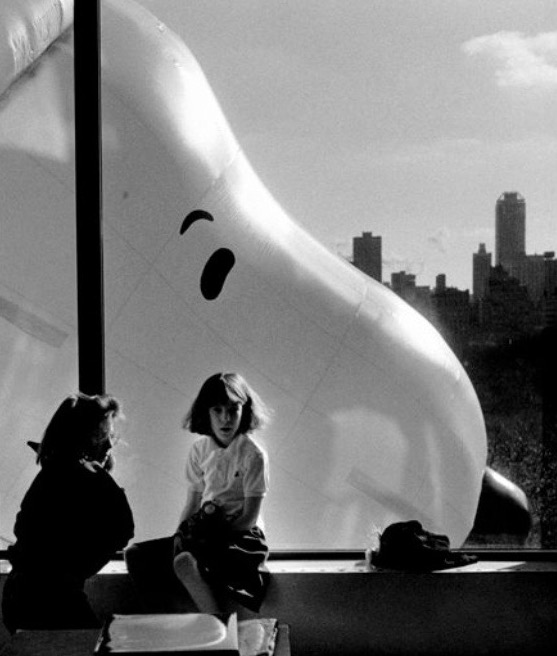 In New York City as a child, I was exposed to various forms of art & media that my Dad produced over the years to make a living. He sold his paintings in Greenwich Village, freelanced for the Nielsen Media Research company, and hand-painted the Macy's Thanksgiving Day Parade oversized balloons.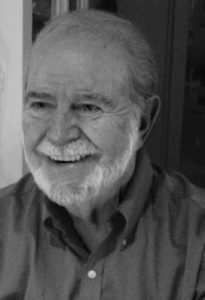 When we moved to Boston, Dad was an Artist working for many businesses and an underground newspaper called "The Avatar". It was produced by a historic well-known commune group in Fort Hill, Roxbury during the 60s. I remember visiting those communes with him, observing true creativity as he delivered his artwork. When he worked for Chiquita Banana, then ran the Design Studio for Filene's Boston, I would visit him often at work behind the scenes with window display artists and designers. He would set me up at his drafting table to draw. I attended art classes at the Museum of Fine Arts and entered local art contests throughout my childhood. I met Bradford Washburn, (then the current Museum of Science Director in Boston) and he presented me with an award for a drawing contest co-sponsored by Filene's and the museum. I was truly inspired.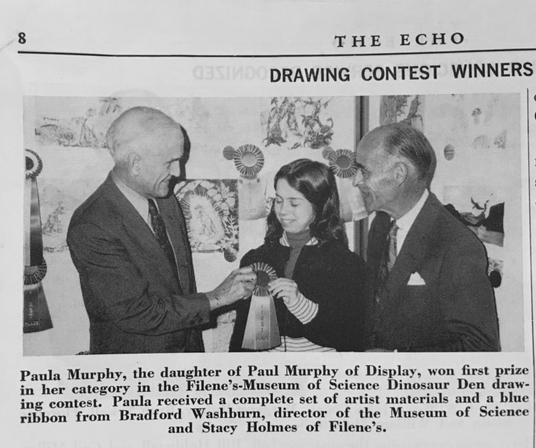 The Overall Impact on My Career
Parental influence encouraged me to be creative, surround myself with like-minded people, be open to new, fresh ideas and work hard. I pursued my college education in Graphic Design kickstarting a career in Advertising/Marketing as Studio Manager and Graphic Artist for Arnold Worldwide. I segued over Digital Marketing & Social Media Management while working for local small business. Dad (and my Grandfather) helped plant those seeds.
How Did I Name My Business Lola Wesley Marketing? Lola and Wesley were our beloved Jack Russell Terriers. In dedication to them, I am fueled by their energy, focus, passion, warmth, loyalty, and the excitement that the Jack Russell breed displays every day.